Durable Waterproof Flooring in Colorado Springs, CO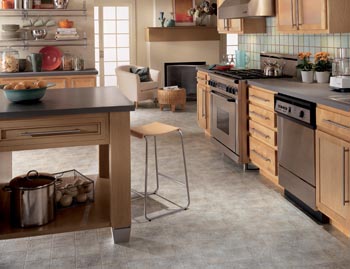 Are you worried that water would damage your floors? Discover beautiful waterproof flooring in Colorado Springs, CO from Absolute Flooring America. Our selection of flooring products can help you bring the beauty of hardwood, carpet, and vinyl into any room, including bathrooms and kitchens. If your room is prone to spills or moisture, consider waterproof vinyl flooring or carpet. Using advanced manufacturing techniques, these products are designed for active living and moisture-prone environments.


Stylish & Functional Waterproof Luxury Vinyl Flooring
You want an attractive floor, but you also need it to resist water. We carry and install waterproof luxury vinyl flooring that is ideal for kitchens, bathrooms, basements, cafeterias, mudrooms, and any other room that gets wet. Our products come in many styles and colors and are fabricated to look like wood flooring, ceramic, or natural stone, making them both stylish and appealing.

Why spend money on floors that don't last? These products are manufactured using materials that hold up even in the wettest environments. Visit our store for assistance if you need waterproof floors that are durable and appealing. One of our friendly and experienced associates can help you choose a product that suits your needs.
Why Choose Waterproof Vinyl Flooring?
Add a unique ambiance to your kitchen or bathroom with waterproof vinyl flooring. Some owners enjoy the value-added appearance of hardwood or natural stone. However, they cannot place them in water-prone areas. Even though natural stone is not susceptible to water damage, it can be hard underfoot. For a softer, beautiful, and durable choice, consider waterproof vinyl flooring.

Because these products have waterproof cores, they will not degrade, rot, or expand. They also prevent liquid from seeping onto the subfloor, and they are easy to maintain. These floors also hold up well under heavy foot traffic and are perfect for busy households.
What Is Waterproof Carpet?
Spills, pet accidents, and moisture are no worry with waterproof carpet. Not only are these carpets stain-resistant, but they also do not suffer from water damage. They also prevent water from penetrating the floor beneath. Our state-of-the-art carpets offer a level of protection that ordinary carpets cannot.

There's only so much stain guard can do to protect your rugs and carpets. For bigger spills and persistent moisture, you need a dependable solution. How about a carpet that will not stain? Simply wipe up spills and you are done. For larger spills, soak up the liquid with a towel or use a shop vac. Because the liquid won't reach the subfloor, you don't have to be concerned about damage or mold.

Visit us today to learn more about our waterproof floor options, and ask us about our installation services and product and installation guarantees.

Contact us for more information about our waterproof flooring options and our 12-18 month financing program. We proudly serve Colorado Springs, Monument, Black Forest, Manitou Springs, Colorado, and surrounding areas.